View adjustment instructions for older models
Bulldog Slot Track Adjustment
You may download these instructions here.
Rivergate Distributing will not warrantee damage from making these adjustments. Do so at your own Risk !
First Loosen the marked screws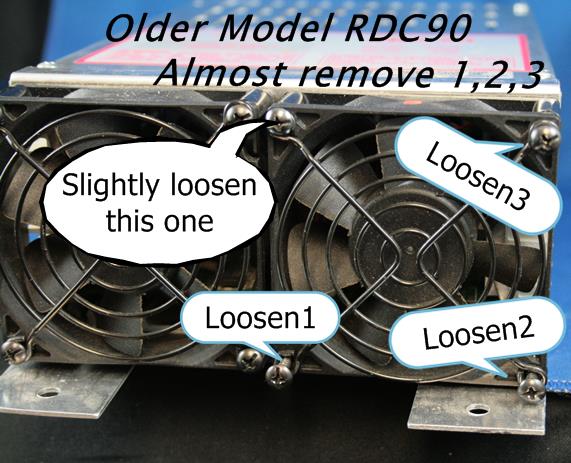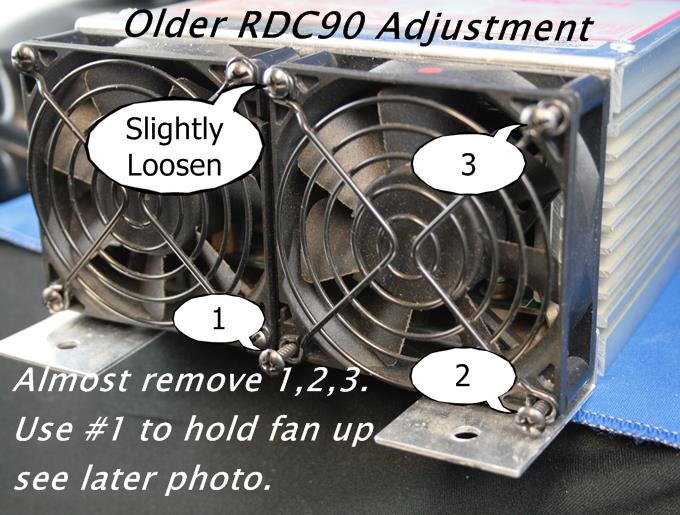 Then tilt fan up and put screw #1 back in the top right corner to hold fan during adjustment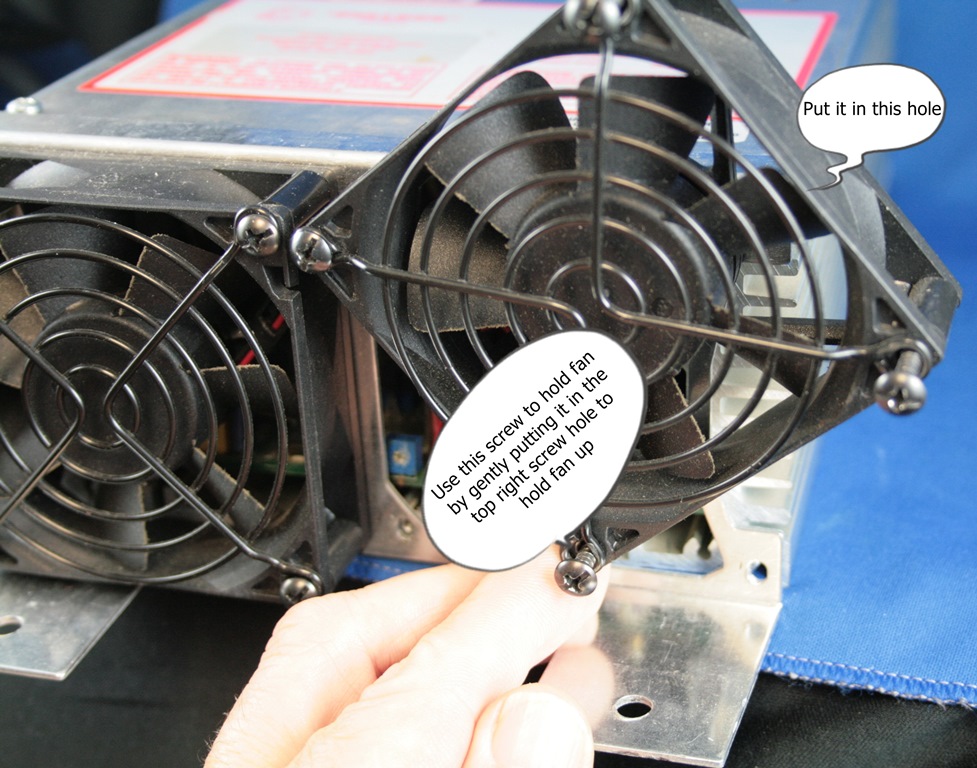 Adjust voltage with plug in or out and reassemble.